Frequently Asked Questions
FAQ's
Is there a travel fee?
---
I travel for no fee within 2 hours of New Market, MD. Beyond that, I will give you a quote depending on the travel needed!
---
Do you require a deposit? How much?
---
Yes, I require 1/3 of your package price to book, 1/3 the week of your wedding and the other 1/3 upon receiving your edited wedding film.
---
Can I ask for an edit after I receive my video?
---
Yes. I allow 1 week for you to look over your video and give me any edit requests (within reason). I'll then give you a time estimate for completing those edits. Your final payment will be due upon receipt of your final, edited film. My goal is for you to LOVE your video. I will work diligently to make that happen. I do not allow a collaborative process (back and forth) while editing as it is not how my creative process works, and also time consuming and unfair to the other couples waiting on their video to be done. I try to be as transparent as possible by showcasing my most recent work so that every couple who chooses me knows my style ahead of time.
---
Do you offer drone footage?
---
YES! I'm so excited to add this to my packages and take my videos to another level. I recently became a certified commercial drone pilot and am thrilled to be able to capture the whole setting of these beautiful venues! I make no guarantee that I will be able to use my drone on your day as this is subject to weather.
---
Will I receive the raw footage?
---
YES. You will receive all of your raw footage with every package. This is delivered via flash drive in the mail.
---
Do you also offer photography?
---
I am strictly a videographer, but I team up with an amazing photographer! Check ou tmy collaborations page to find out more!
---
I see that you offer a "love story"- what is that?
---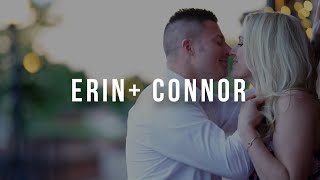 This is my FAVORITE. I love to meet couples before the big day and inteview you each about how you met, what your favorite thing about each other, what you are most looking forward to on your wedding day, etc. I like to keep this interviews secret from your spouse, and leave the final edited video for a surprise.
This video can be used in a few ways. It can be a digital "save the date", a rehersal dinner video, just a keepsake for you guys to have, or I can weave it in your final video to tell the whole story (that's my favorite way to use it). This is included with every package and gives us a chance to meet in a lower pressure environment:)
---
What is an "edited video"?
---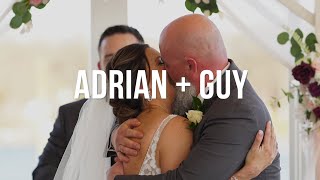 I take all of the footage from your day and creat an 8-10 minute "film" that tells the complete story. We will go over what is most important for you to make sure to capture, but typically, I will capture your day as it plays out naturally. My goal is for you to remember the FEELING of your day as you watch and treasure this film for years to come.
---
What is your style?
---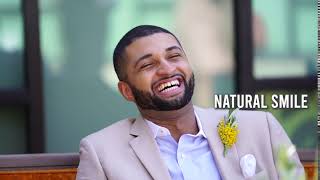 I consider myself a documentary style videographer. This means that I will be as much of a "fly on the wall" as possible and capture your day natually as it plays out. I won't typically pose you, and I will shadow your photographer, capturing the candid moments between shots. I put all of my effort and capturing the story of your day and retelling it so when you watch it back you remember the feelings that you had and treasure this video for years and years to come.
---
Do you do livestreams?
---
Unfortunatley, no. I am not equipped to do livestreams at the moment! I create edited films that can be easily shared with family and friends, but not "live".
---
What is a "teaser video"?
---
A teaser is a 1 minute video that is delivered within 1 week of your wedding day. It is kind of like a trailer for the upcoming wedding film that shows the biggest moments condensed into 1 minute. It's perfect for sharing on social media or sending to family and friends.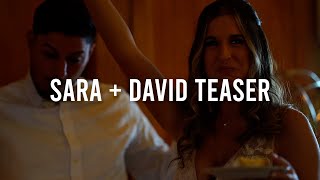 ---
Is it "Livvy" or "Libby" or "Olivia"?
---
It's Livvy. Haha I thought I'd throw this question in there because I get it all the time. I named my business after my full name- Olivia- but I've never gone by Olivia. Always Livvy. I'll answer to anything, but hope that helps!
---
---